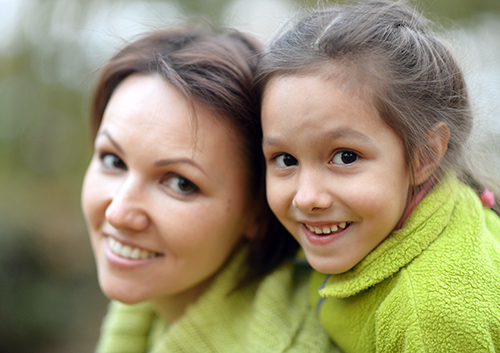 According to the American Association of Pediatric Density, roughly one in five children suffers from canker sores. Canker sores are small sores that appear inside the cheeks, on the lips, on the surface of the gums, and under the tongue.
Even though, canker sores are not contagious, they do tend to run in families. There are several reasons your child may be suffering from canker sores including:
Children who have Vitamin B12, iron, and folic acid deficiencies tend to get canker sores more often than children who have normal levels of these vitamins and minerals.
Children who suffer from food allergies are also at a higher risk for developing canker sores. It's difficult to determine what your child may be allergic to. If you feel strongly that the canker sores are related to an allergy, then a visit to an allergist is highly recommended.
Biting their lip or cheek can also result in a canker sore.
Any injury to mouth, where the skin breaks can cause a canker sore.
Brushing their teeth too hard can also be a problem.
Your child may be sensitive to an ingredient in their toothpaste. Try switching toothpastes and see if it makes a difference.
Emotional disturbances and stress are also factors to consider.
If your child has frequent canker sores or has their first one, and you are concerned, please contact us to take a look during a visit to our Downtown Raleigh or our North Raleigh/Wakefield offices! You may request an appointment online through our website or by phone at 919-570-0180.